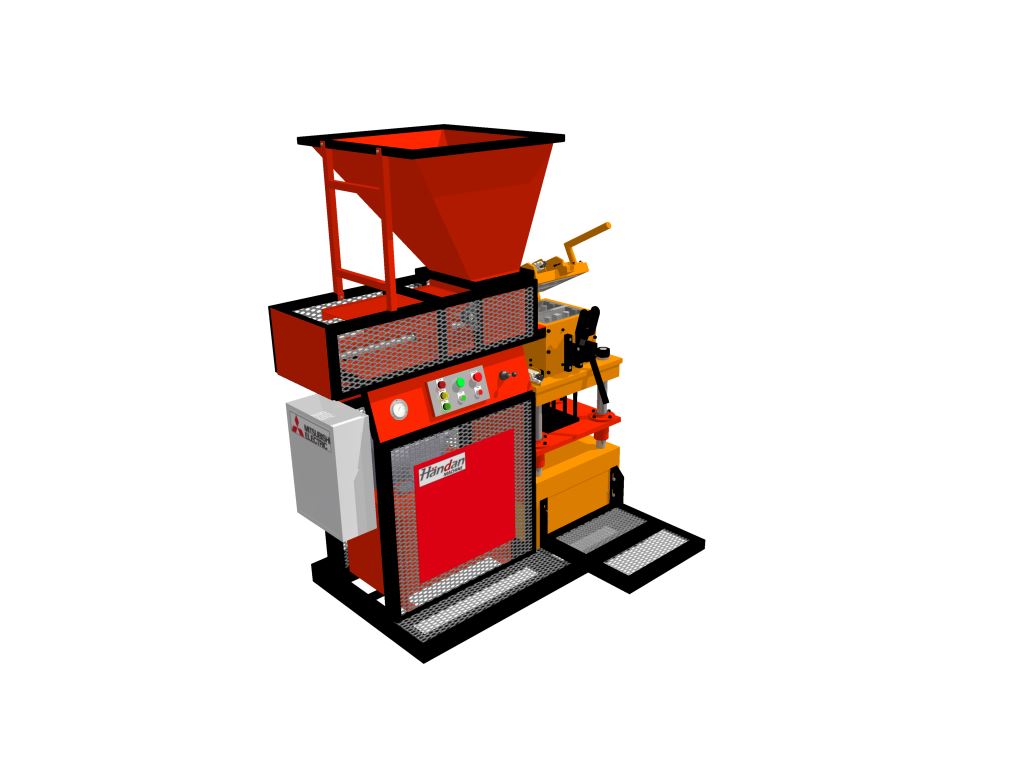 Control Panel is used to accommodate instruments for the purpose of measurement, monitoring, protection, detection, control and manage the processes.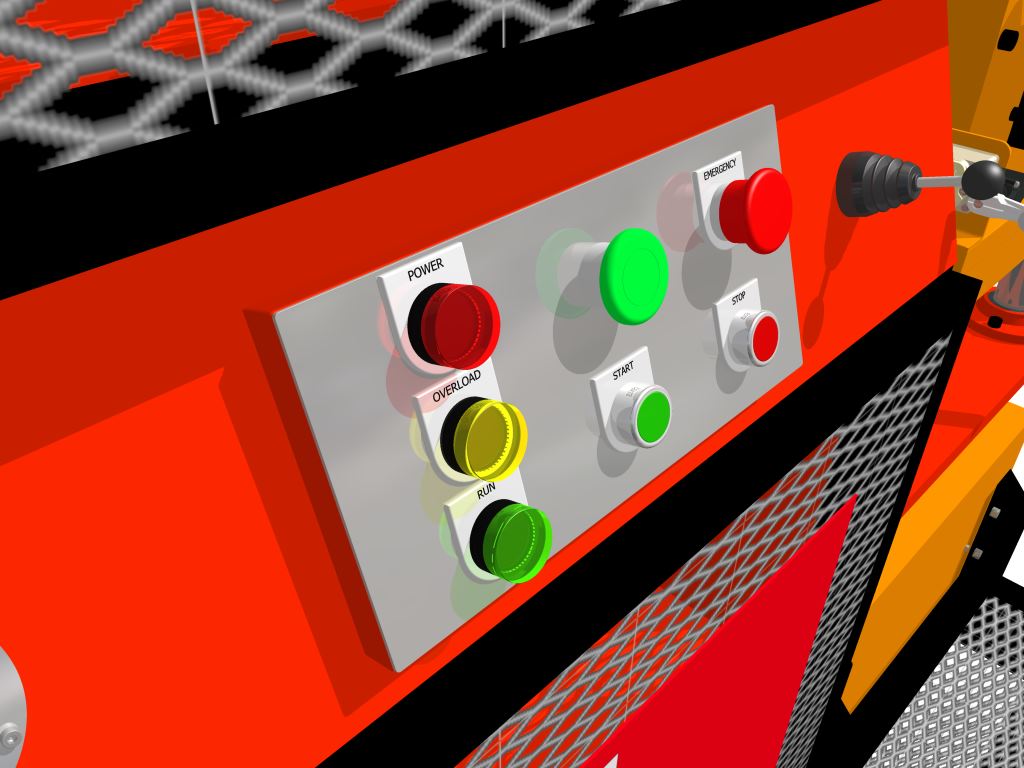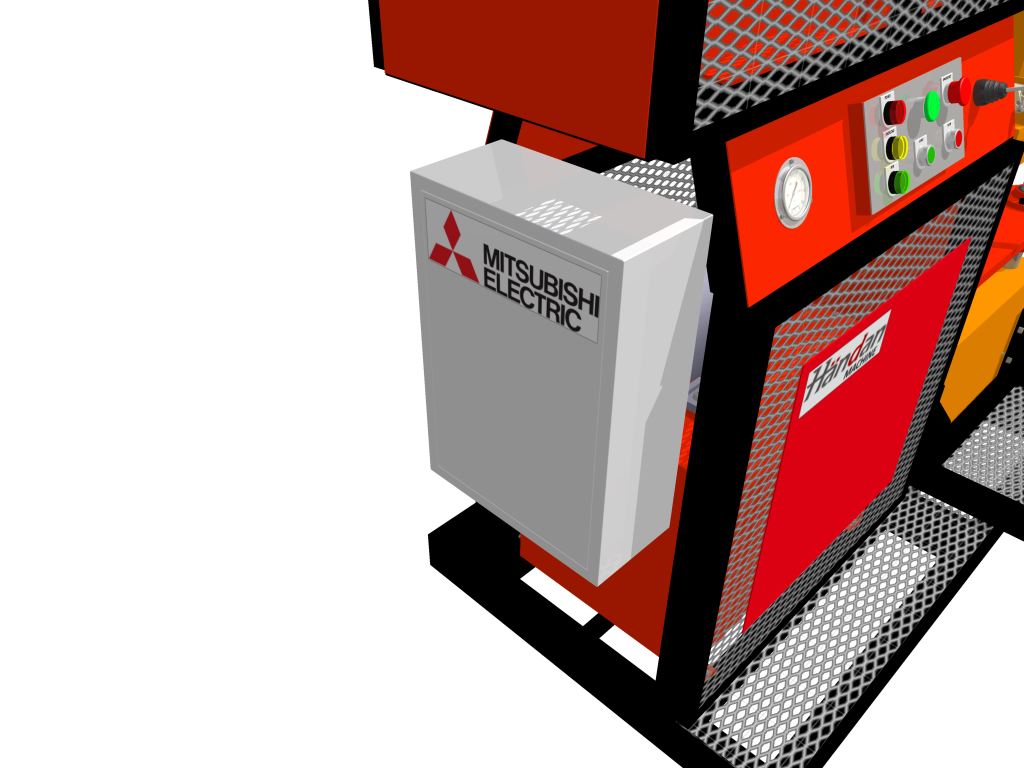 PLC programming are applying in our machine it because is an important task of implementing control application. Programming made into PLC is more precise and be more consistent. Machine Model SIBM 911AB are set with semi manual operation.
Hopper are container for a loose raw material such as soil, sand, simen and water that tapers downward and is able to discharge its contents at the bottom.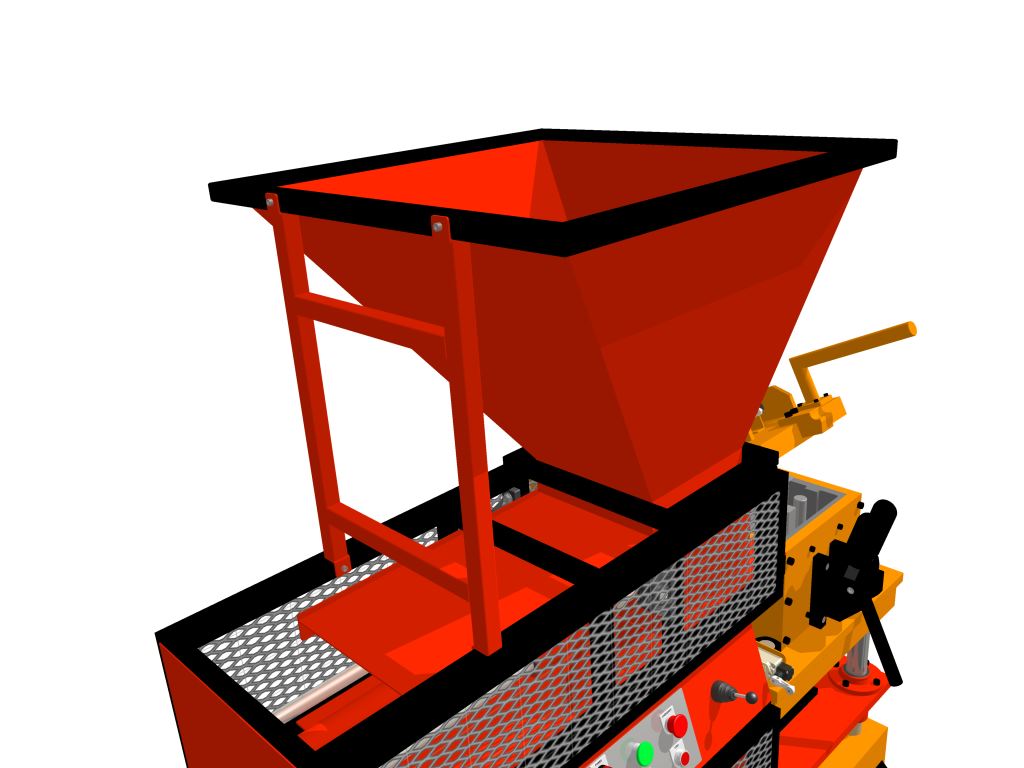 SPECIFICATION






ITEM

DESCRIPTION

DETAIL

BRICK

PRODUCTION CAPACITY

BRICK / CYCLE
CYCLE / MINUTE
BRICK / MINUTE

2 PIECE
3 CYCLE / MINUTE
6 PIECE (270 PIECE TO 360 PIECE / HOUR)

BRICK TYPE

WALL BRICK, HALF WALL BRICK, BEAM BRICK, HALF BEAM BRICK, FACING BRICK, TWIN BRICK, FULL BRICK, PATTERN BRICK

BRICK SIZE

PER PIECE (MM)

250 X 125 X 100

(CAN CUSTOM MADE UPON REQUEST)

MOTOR

MITSUBISHI JAPAN

7.5 Hp 5.5Kw

380V – 415V

3 PHASE 50Hz

1440 Rpm

HIDRAULIC PUMP

ITALY MANUFACTURED

90 LITER

SINGLE PUMP 19 LITER

PRESSURE DURABILITY 20 TO 25 TON

HAVE COOLING SYSTEM

ELECTRICAL BOX

MITSUBISHI JAPAN

OMRON JAPAN

W.I.R

MAGNETIC SWITCH S-T21 200V-240V

CIRCUIT BREAKER NF30-CS 30A

MULTIFINCATIONAL TIMER H3CR-A

RELAY MY2N

DIGITAL PHASE PROTECTOR WIP W-OP4

LIMIT SWITCH

OMRON JAPAN

2A 250V AC

2A 48V DC

DIRECTIONAL

YUKEN JAPAN

FOUR PORT / THREE POSITION DIRECTIONAL

CONTROL VALVE

CONTROL VALVE (4/3 DCV)

ETC






WORKER

3 TO 4 PERSON

WEIGHT




860KG