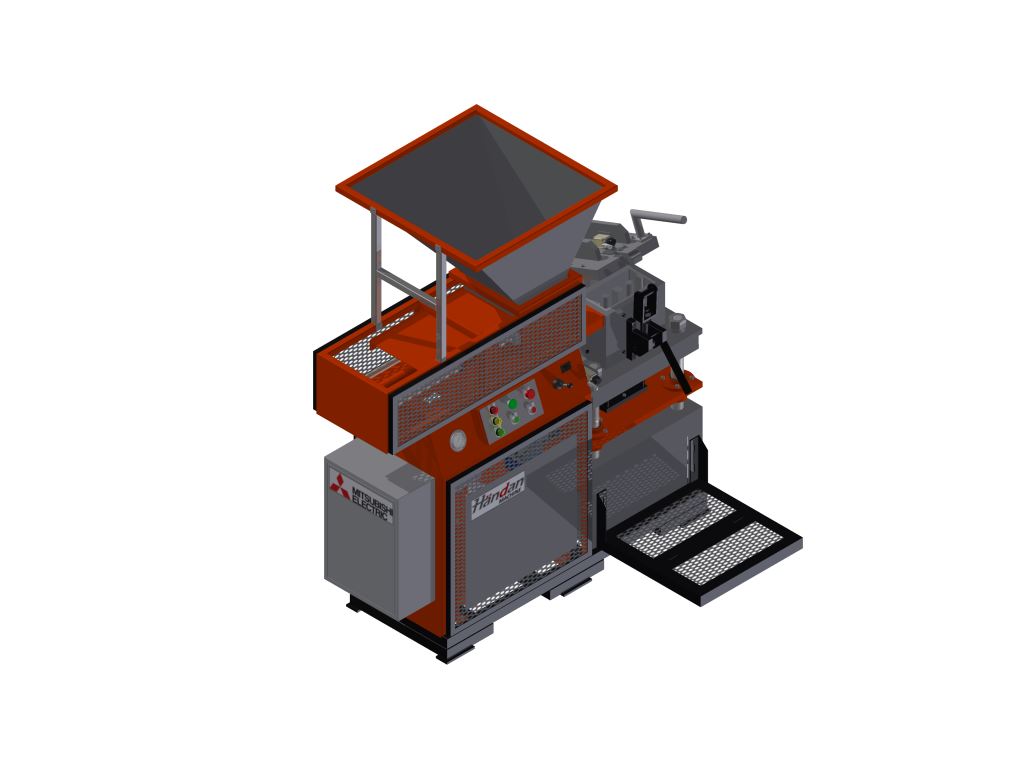 Control Panel is used to accommodate instruments for the purpose of measurement, monitoring, protection, detection, control and manage the processes..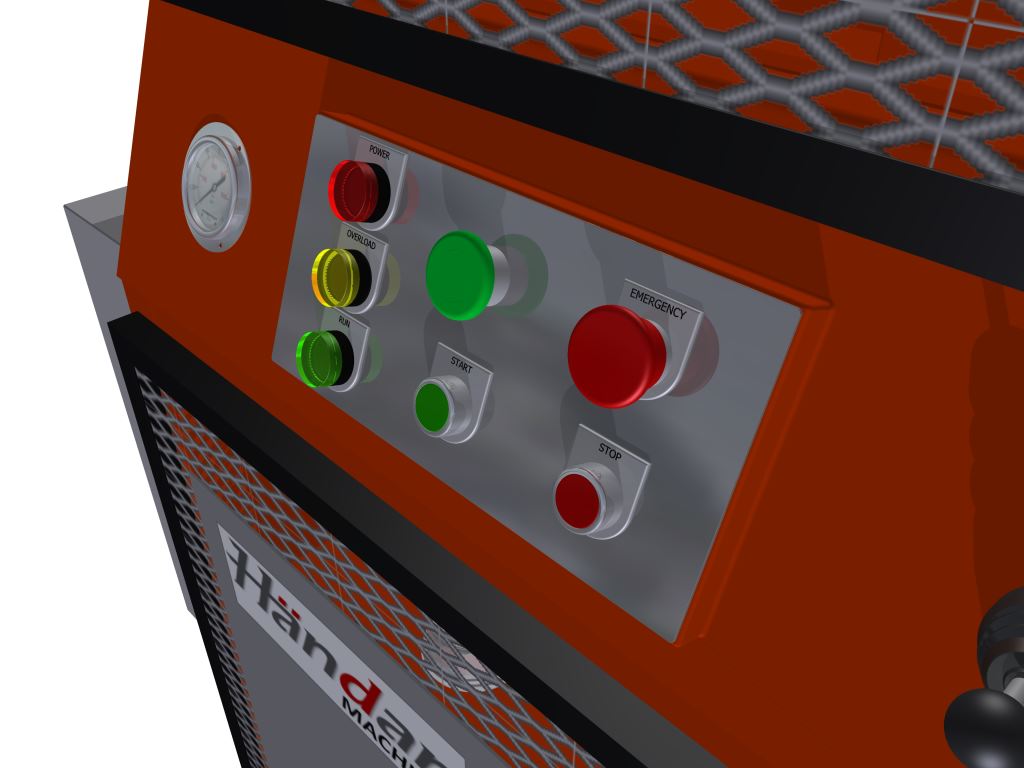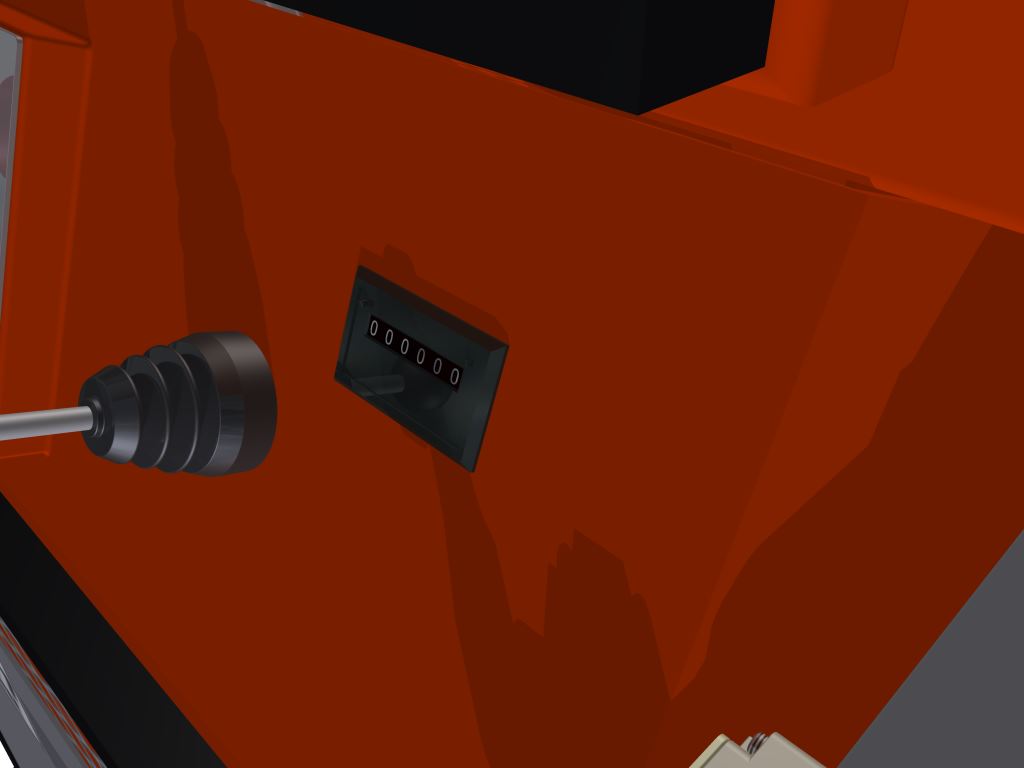 Brick Counter are use six digit electromagnetic counters which is used to record the cumulative number of electric pulse signals. High speed counter measurement, accurate count, small indication error. Combined with secondary instrument, it can be digital display instrument. It will generate attractive power in the electromagnet after the electrical signal input to the counter.
Brick Processing Area. This area is the main part of this machine. This area where mold is located. Mold is a cavity in which raw material substance shaped into a desired of brick.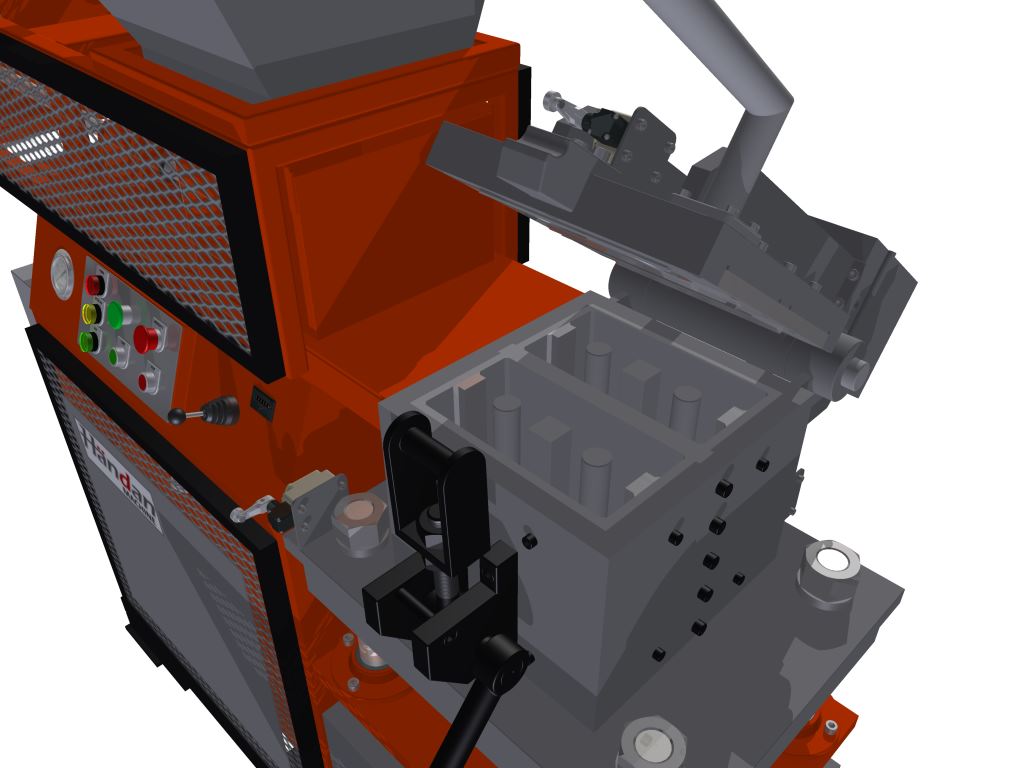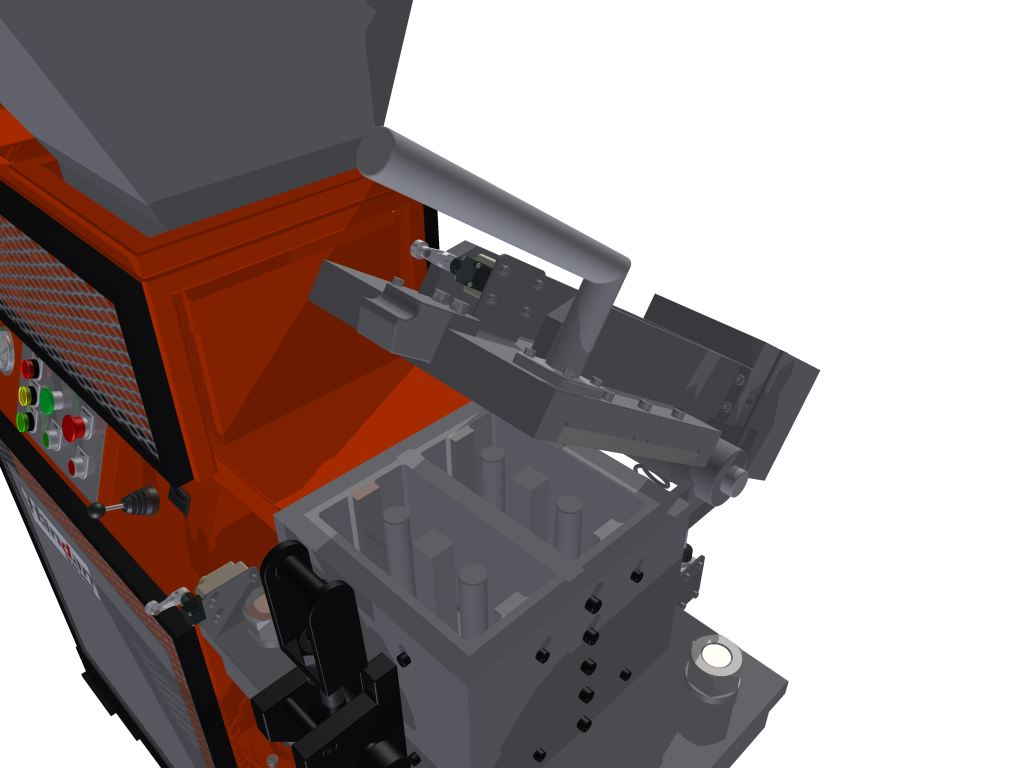 Mold Cap are use to close the main mold besides that it is a top mold of machine and forms the top part of the brick
Mold locking unit is used to open and close the die casting mold where the movable mold half is shifted and to create the die locking force during making brick and/or locking the movable mold halves during making brick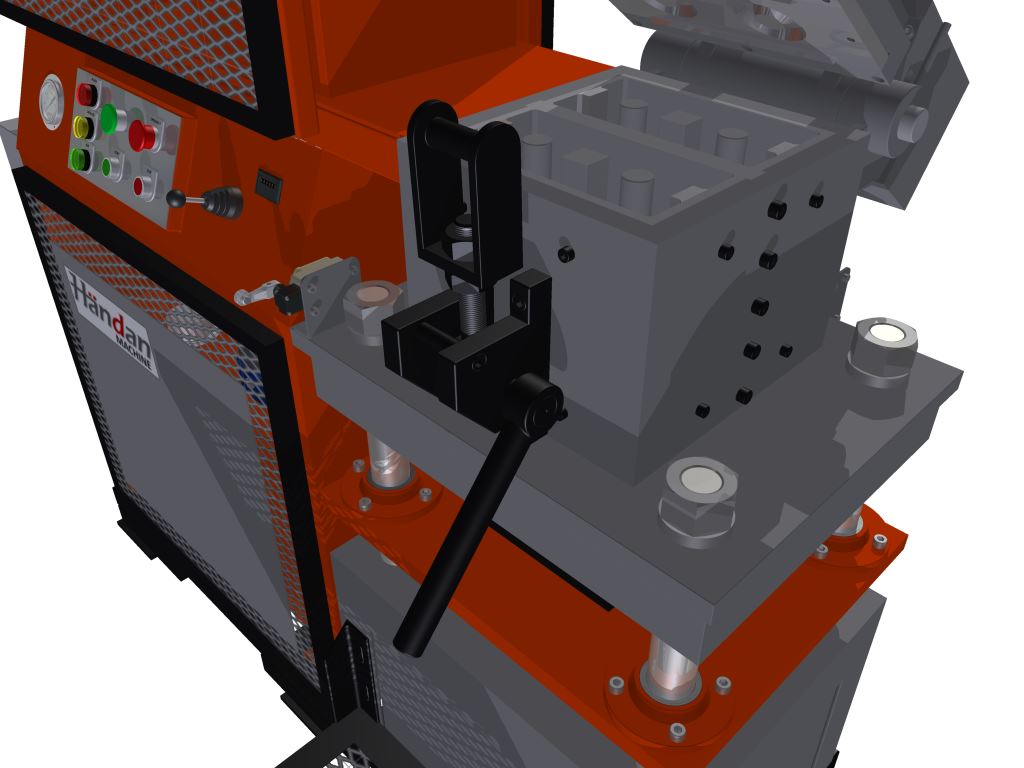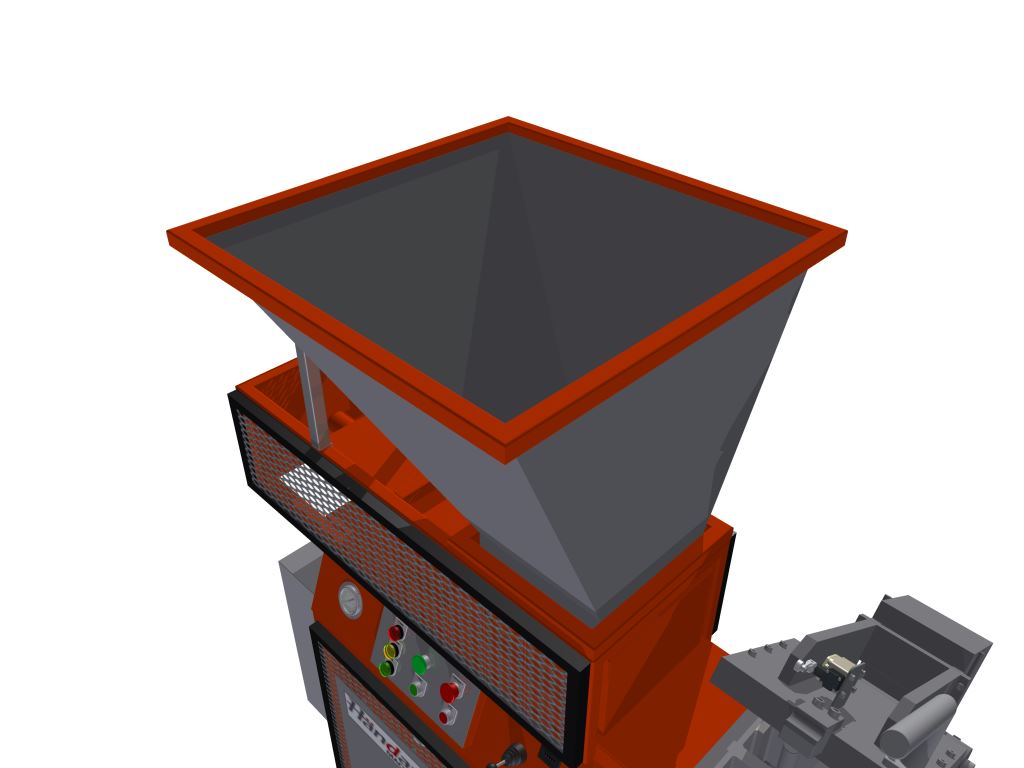 Hopper are container for a loose raw material such as soil, sand, simen and water that tapers downward and is able to discharge its contents at the bottom.
PLC programming are applying in our machine it because is an important task of implementing control application. Programming made into PLC is more precise and be more consistent. Machine Model SIBM 911AB are set with semi manual operation.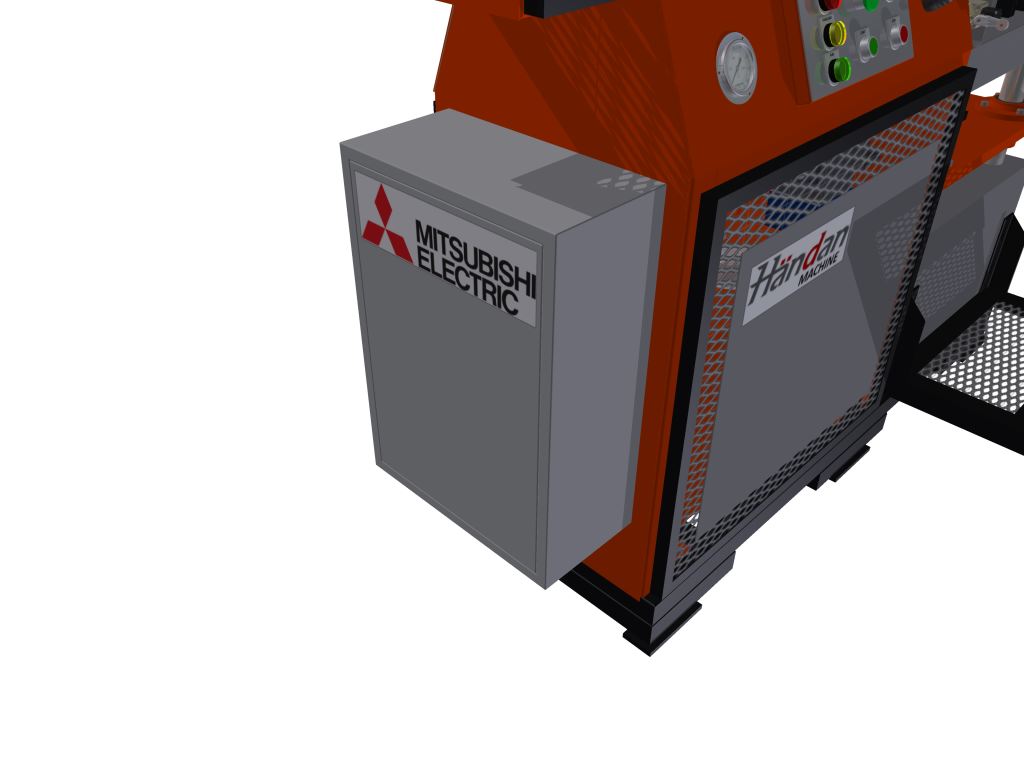 Pressure Meter is a device used to measure and visualize fluid intensity in a system. They ensure the system is within the correct operating conditions and that there are no leaks. Hydraulic pressure gauge can be defined as a measurement device that shows the hydraulic system's pressure.
Operator Stand is the place for Operator operating their assigned machinery. They ensure their machine runs smoothly, works at capacity without issue and is appropriately maintained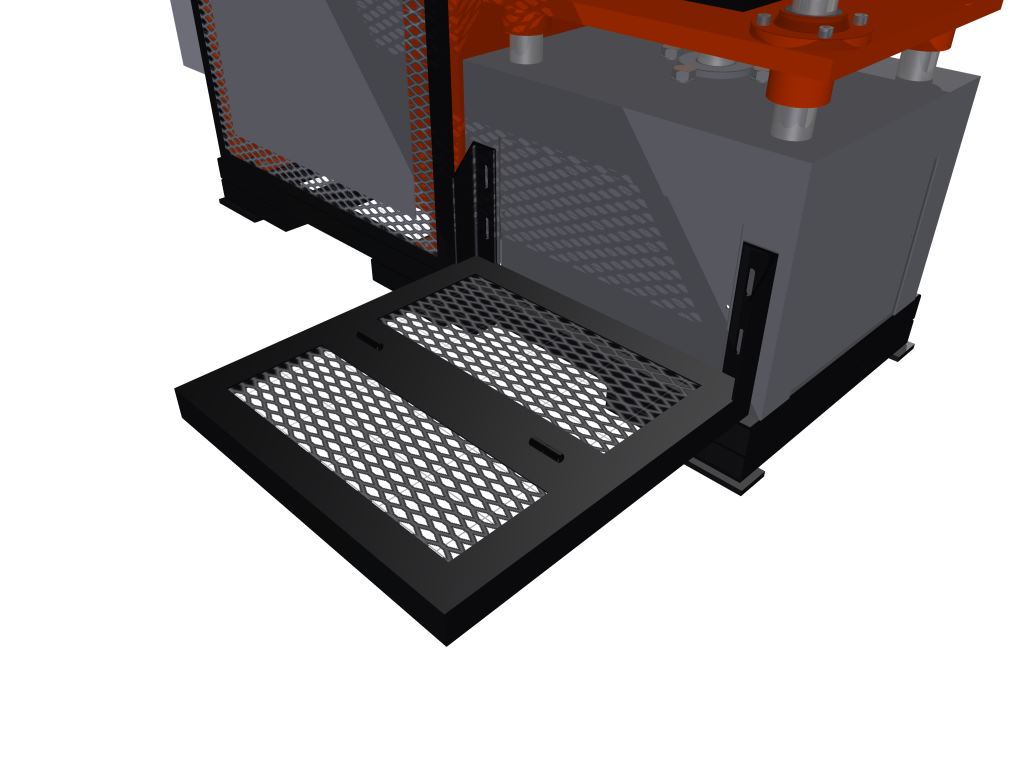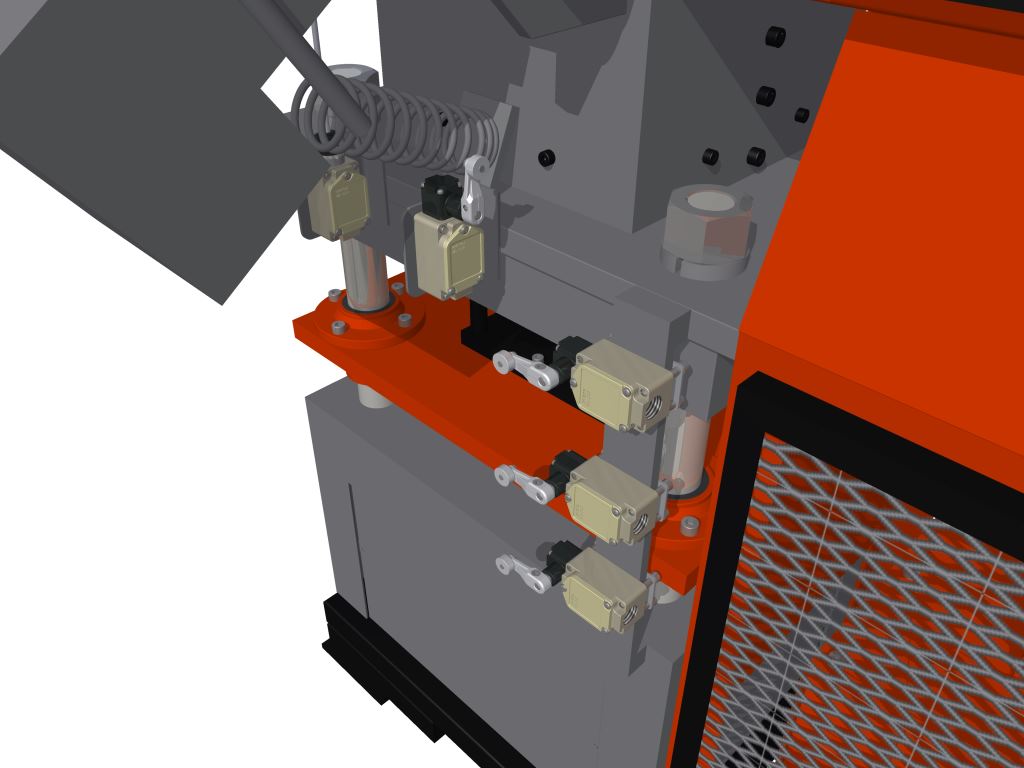 Limit Switch is an electromagnetically device operated by a physical force applied to it by an object. we use limit switch in our automatic system because its easy for maintenance.
Pressure Toggle Switch to move the Shifted Box to control how much raw material fill into the main mold.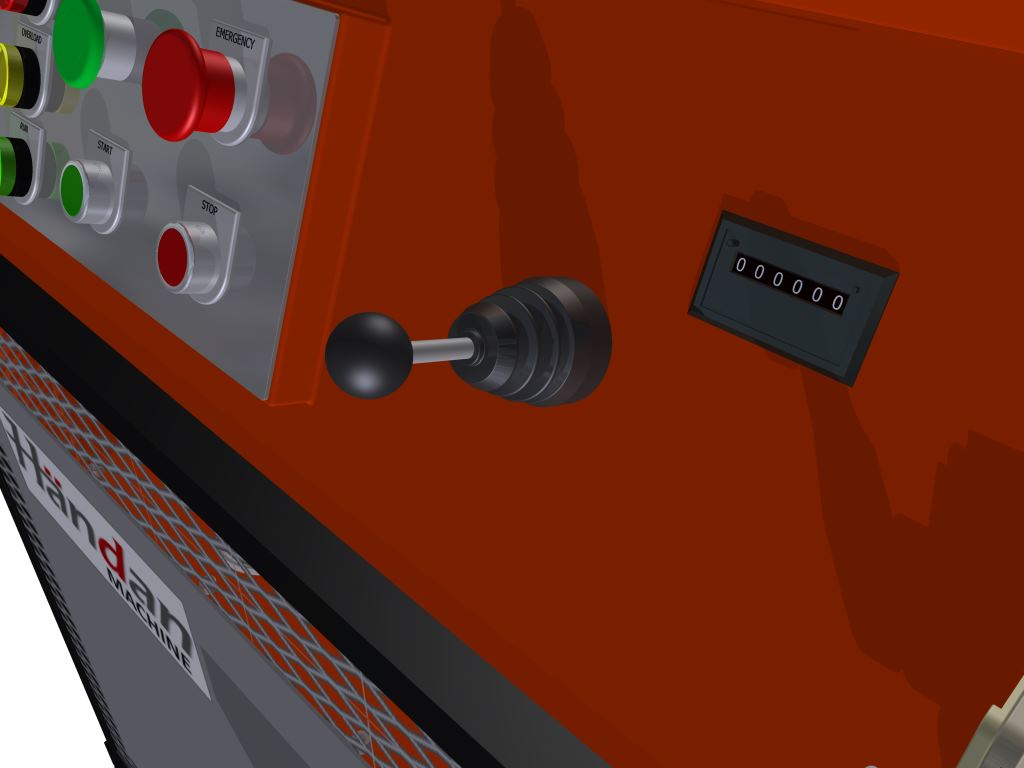 SPECIFICATION

 
 

ITEM

DESCRIPTION

DETAIL                       

BRICK

 

 

PRODUCTION CAPACITY

BRICK / CYCLE
CYCLE / MINUTE
BRICK / MINUTE

2 PIECE
3 CYCLE / MINUTE
6 PIECE (270 PIECE TO 360 PIECE / HOUR)

BRICK TYPE

 

WALL BRICK, HALF WALL BRICK, BEAM BRICK,HALF BEAM BRICK

BRICK SIZE

PER PIECE (MM)

250 X 125 X 100
(CAN CUSTOM MADE UPON REQUEST)

MOTOR

MITSUBISHI JAPAN

7.5 Hp 5.5Kw

380V – 415V

3 PHASE 50Hz

1440 Rpm

HIDRAULIC PUMP





ITALY & GEMANY MANUFACTURED





90 LITER

SINGLE PUMP 19 LITER

PRESSURE DURABILITY 20 TO 25 TON

GERMANY HYDRAULIC RUBBER PIPE

ELECTRICAL BOX

MITSUBISHI JAPAN

OMRON JAPAN

W.I.R

MAGNETIC SWITCH S-T21 200V-240V

CIRCUIT BREAKER NF30-CS 30A

MULTIFINCATIONAL TIMER H3CR-A

RELAY MY2N

DIGITAL PHASE PROTECTOR WIP W-OP4

LIMIT SWITCH

OMRON JAPAN

2A 250V AC

2A 48V DC

DIRECTIONAL

YUKEN JAPAN

FOUR PORT / THREE POSITION DIRECTIONAL

CONTROL VALVE

 

CONTROL VALVE (4/3 DCV)

ETC

 
 

WORKER

 

3 TO 4 PERSON

 WEIGHT

 

1000KG